SWIMMING POOL AND HOT TUB MAINTENANCE
Learn how to clean and maintain your saltwater or chlorine swimming pool. Use Pool Calculator's tools to keep your swimming pool and hot tub chemicals balanced and cloudy pool water clear!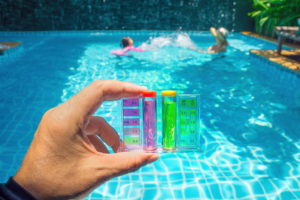 Interested in learning more about what it takes to keep your pool or hot tub in great shape? This article describes the chemistry involved in keeping your pool or hot tub safe and your water crystal clear. It will help you better understand what the tests you are taking mean, and what happens when your pool chemistry is no longer in the recommended ranges.
Read More »