Swimming Pool Maintenance Made Easy
At Pool Calculator, we believe in community involvement through the creation of chemically sound swimming environments. Pool Calculator provides the necessary tools and pool maintenance info you need to keep your swimming pool & hot tub water clear and balanced. With a strong sense of community at the forefront of our business, our goal is to help answer your pool chemical & maintenance questions.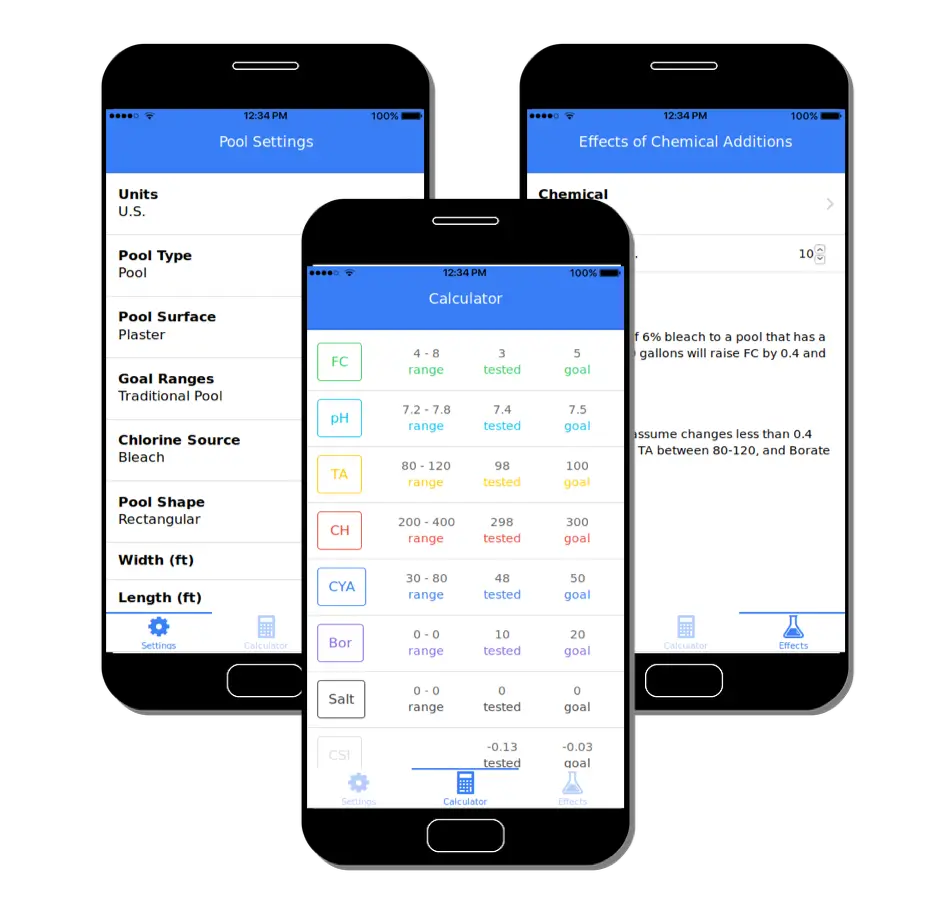 Swimming Pool Maintenance Made Easy
Pool Calculator provides the tools and maintenance information you need to keep your swimming pool and hot tub chemicals balanced and your pool water crystal clear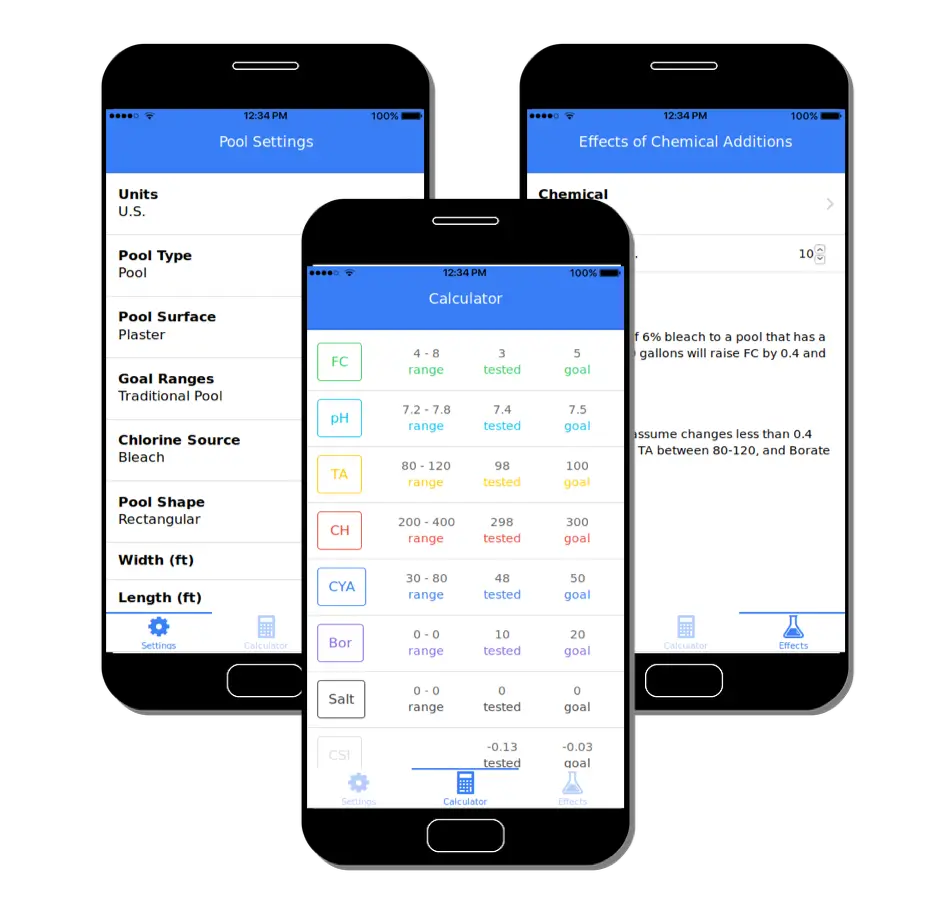 How to Clean and Maintain Your Swimming Pool or Hot Tub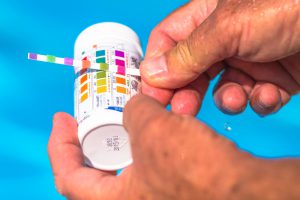 Regardless of where you live or what kind of pool you own, you're going to have to test your pool water chemistry. Testing your pool helps keep the water safe from viruses, bacteria, and algae and ensures chemical levels are safe and comfortable for swimmers.
Read More »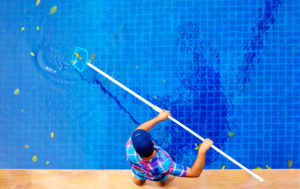 Keeping your pool clean is a hard job. Vacuuming, skimming, cleaning, balancing. It can sometimes seem like a full-time job. Pool cleanliness and care are
Read More »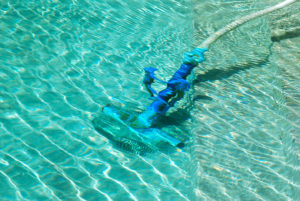 Vacuuming your swimming pool is one of the most tedious tasks you must perform as a pool owner. If you are using a manual vacuum it is a lot of hard work and also is incredibly annoying to do. Luckily for you, Pool Calculator has you covered on how to do it yourself!
Read More »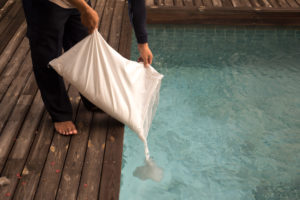 Saltwater generators are quickly becoming a popular sanitizing system for residential pool owners. However, there are many questions about these saltwater generators that are often confused.
Read More »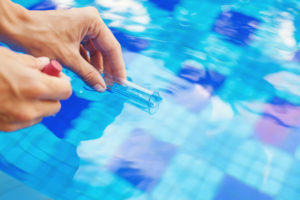 Chlorine is one of the most important chemicals you can put into your pool. Chlorine is what is known as a "sanitizer" in pool chemistry. This means that it is responsible for cleaning your pool water. This make sure it is safe and bacteria-free.
Read More »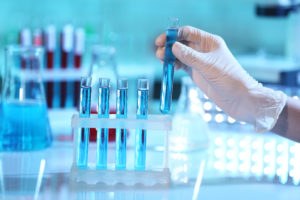 What you sanitize your pool with is one of the most crucial decisions you will make as a pool owner. Contrary to popular belief, there are many different ways to clean your pool. Chlorine is a great and reliable option, but it isn't the only one.
Read More »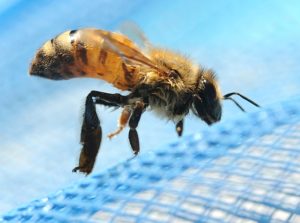 We've all had the experience of pure terror as a bee or wasp flies around you. Bees and wasps come out in full force during the summer time. But how do you combat this problem near your swimming pool? Today on Pool Calculator we are going to be diving into the pest problem that exists around swimming pools.
Read More »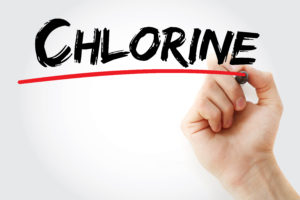 Pool Chemistry is something that every pool owner has to deal with. Balancing your pool is a must to obtain those "crystal clear waters". One of the keys to this pool chemistry is knowing the difference between Free Chlorine and Total Chlorine.
Read More »
Inflatable hot tubs are growing in popularity and can be a great alternative to solid side hot tubs. If you are a renter with a patio or yard space for a hot tub, want the flexibility to move your hot tub or only use it seasonally, then an inflatable hot tub could be perfect for you.
Read More »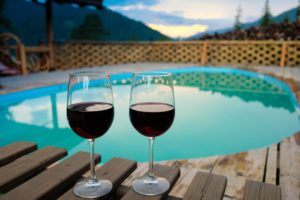 In celebration of the upcoming holiday, we have concocted a list of our favorite 4th of July cocktail party recipes. Have kids or guests who
Read More »
This week on Pool Calculator, we are celebrating Independence Day. Kicking off the theme of pool lifestyle, we are sharing 5 of our favorite 4th
Read More »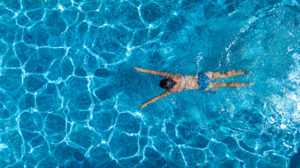 When it comes to owning a swimming pool, one of the biggest advantages you have is a healthy workout. Swimming burns many calories and is a viable alternative to running or cycling. In fact, an hour of swimming can burn upwards of 600 calories!
Read More »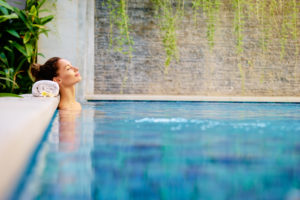 While public pools are notoriously busy in summertime months, and trips to a nearby hot springs consume your entire day, oasis style pools/hot tubs provide
Read More »