Swimming Pool Maintenance Made Easy
At Pool Calculator, we believe in community involvement through the creation of chemically sound swimming environments. Pool Calculator provides the necessary tools and pool maintenance info you need to keep your swimming pool & hot tub water clear and balanced. With a strong sense of community at the forefront of our business, our goal is to help answer your pool chemical & maintenance questions.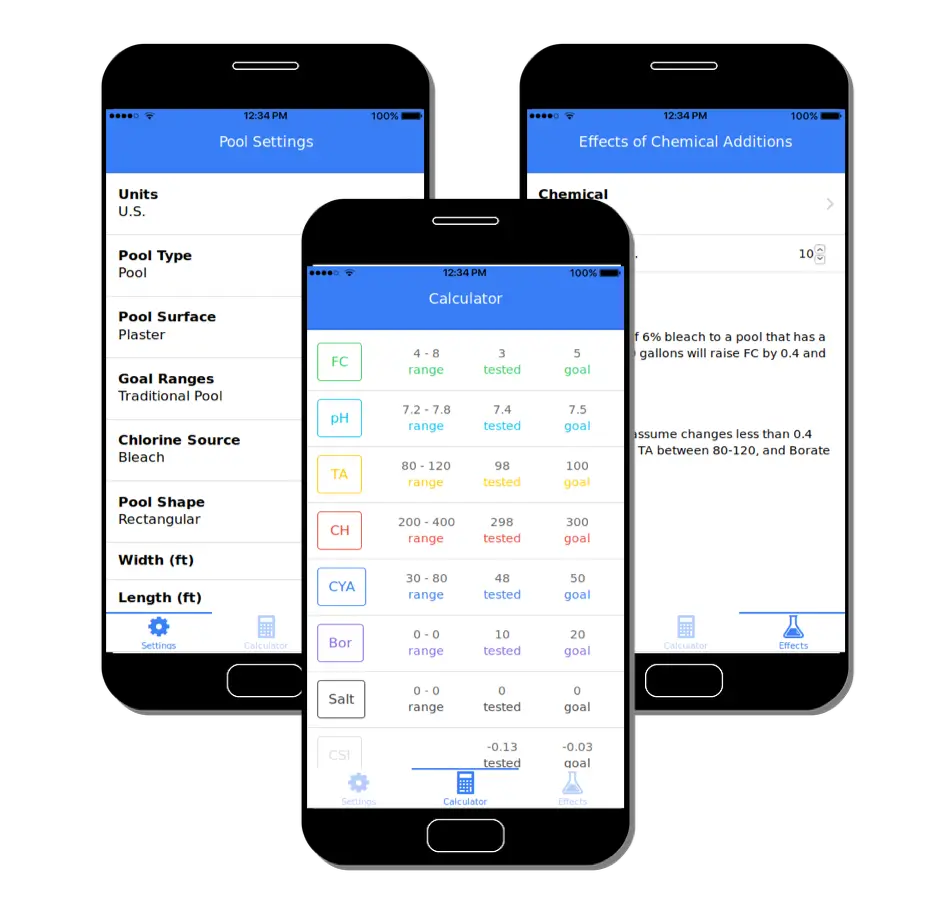 Swimming Pool Maintenance Made Easy
Pool Calculator provides the tools and maintenance information you need to keep your swimming pool and hot tub chemicals balanced and your pool water crystal clear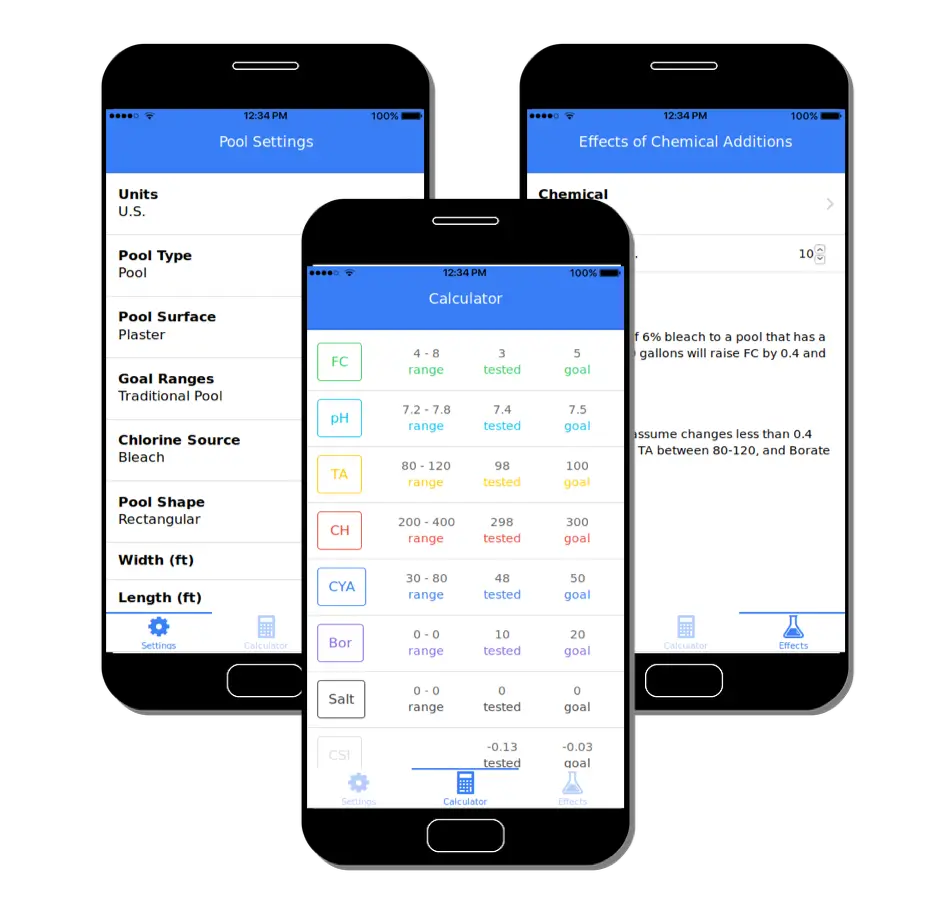 How to Clean and Maintain Your Swimming Pool or Hot Tub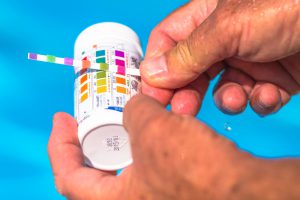 Regardless of where you live or what kind of pool you own, you're going to have to test your pool water chemistry. Testing your pool helps keep the water safe from viruses, bacteria, and algae and ensures chemical levels are safe and comfortable for swimmers.
Read More »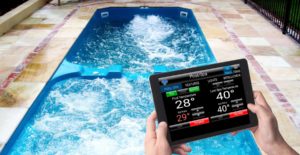 As technology advances, people's lives seem to get easier. Advancements make tasks that were once difficult very manageable. These difficult jobs are now done by us with a press of a button. These advancements are no different when it comes to pool care.
Read More »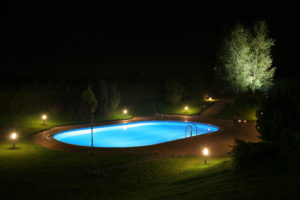 Pool lights are a necessity if you want to get maximum usage out of your pool. Limiting your pool use to the daytime means hours wasted with your favorite home investment. However, simply using incandescent bulbs will not give you the maximum enjoyment you deserve.
Read More »
Landscaping around swimming pools ads to the ambiance of the environment. Attention to detail in gardening and craftsmanship goes a long way in transforming the
Read More »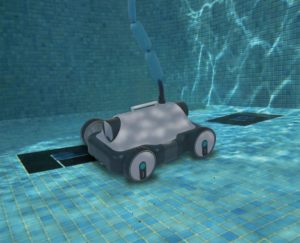 Cleaning your pool can often be tedious and hard work. Getting down to the depths of your pool to vacuum and scrubbing all the sides takes a lot of time. One of the top innovations in the pool world recently has been the use of robotic pool cleaners. These cleaners are automated, safe, and simple to use.
Read More »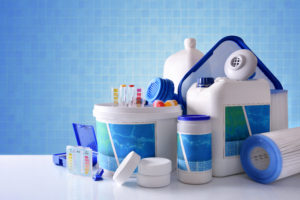 Sand filters, cartridge filters, or D.E. filters. Regardless of the filter you own, your filter does a lot of the dirty work for you. The job of a filter is to take the dirty water from your pool and clean it to the highest degree possible.
Read More »
One of the latest and greatest innovations in pool technology is the use of UV rays for pool sanitation and treatment. This UV system is a supplemental pool tool that can greatly increase the cleanliness of your pool as long as it is used in an efficient way.
Read More »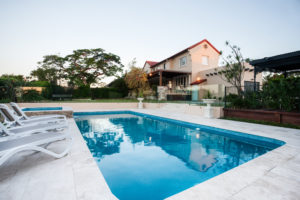 Solar pool covers are a newly invented and popularized version of a typical pool cover that could save you both time and money. Almost everyone
Read More »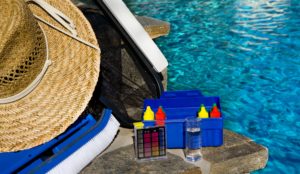 The Calcium Saturation Index is a helpful tool for testing your swimming pool's health. This tool uses a variety of measurements to gauge this health, and is actually quite simple in practice. On Pool Calculator we'll be diving into the CSI.
Read More »
Every swimming pool, whether it's saltwater based, chlorine, or full of jello- will need to be vacuumed regularly in order to stay healthy and well-maintained.
Read More »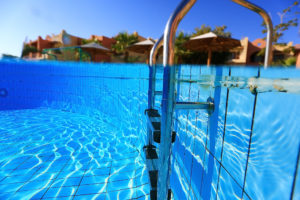 There are plenty of options for pool owners when it comes to treating their water. However, most of the chemicals you can treat with have long names and even longer explanations on what it will do for your pool. One of these chemicals for treatment is borate.
Read More »
The first chlorine pool was invented and used in the year 1911 by Brown University (See source here). Since then, chlorine pools have become the most popular type of pool in the world. But is it time to rethink that norm?
Read More »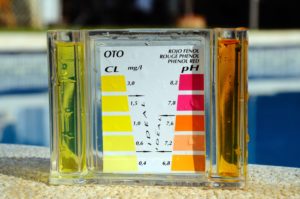 When it comes to your swimming pool, making sure it is safe for use by your friends and family has got to be at the top of your list of concerns. However, it is necessary to use chemicals in your pool in order to keep the water clean. You need to treat that nasty bacteria in your pool! But how much is too much?
Read More »