While closing a hot tub may not be the best decision for all spa owners, there is good reason in doing so. Depending on the volume of use your tub gets and the climate, it may be more cost effective to close your jacuzzi for the season. Below, we will provide a step by step approach on how to close a hot tub.
Do you have an inflatable hot tub? Instead, see our article on How to Store an Inflatable Hot Tub.
How to Close a Hot Tub
In the winter, inclement weather is an important deciding factor when choosing to maintain or close a hot tub. In the summer months, hot tubs and jacuzzis have less use as reported by many owners. Whatever the reason is, we've got you covered on what to know about hot tub closing procedures.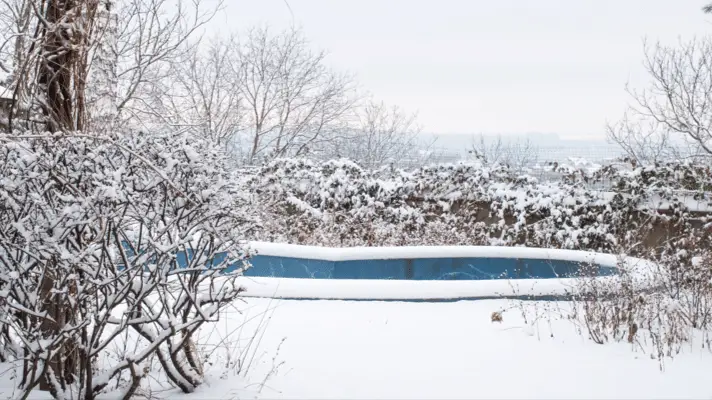 How to Close a Hot Tub 101
First, you need to power off or unplug your hot tub. Shutting your tub down and turning the water heater off will save you in the long run. You'll be performing maintenance on mostly internal mechanisms for the rest of the procedure. In addition, having the water heater on after water has been drained from your tub will cause damages. Avoid these foreseen disasters and shut off the power to your hot tub.
Then, drain and empty the jacuzzi hot tub. If your tub contains air blowers, you will want to ensure those have been emptied as well. For more details on this step, see our article on how to drain your hot tub.
Tip: Our friend Alan suggests an additional measure after draining, to add a propylene glycol based anti-freeze. This is to avoid any freeze-thaw damage to the lining structure of your tub.
The next step is to clean the filters in your hot tub. Clean both the filter and it's basket by setting them in a cleaning solution. Store them in a dry place where they can rest untouched for the duration of this process.
After emptying your tub and cleaning it's internal features, you'll need to blow out any excess water in the jets. If your pump contains drain plugs, blow them out. Ask your neighbor for their shop vac or rent one from your local home improvement store.
Now it's time to clean the external body of your jacuzzi. Most spas are stain and dirt resistant. A wet washcloth should suit you just fine, but investing in a spa cleanser helps unpleasant blemishes are present.
The last step in closing a hot tub is to place your cover firmly and securely atop the tub. It protects your tub from falling debris and critters from making it their vacation home. When It's time to open your spa back up, it will be clean and ready to go!